Developed by Saha Group collaborated along with renowned partners from design up to construction until management. KingBridge Tower has set a new standard for prime grade A building for Rama III area.
The building comes with LEED Gold and Fitwell 3-stars Certificate will guarantee the quality of living of occupiers, daily users, visitors, and neighborhood.
Comes with full options for facilities and amenities e.g., Fine Dining Sky Restaurant on top floor, Outdoor Event Terrace, Retail Podium, Art Exhibition Area, Communal Area, etc.
For further enquiries,
please contact:
Poomravit Sontana
02 624 6464
091 496 4596
Download brochure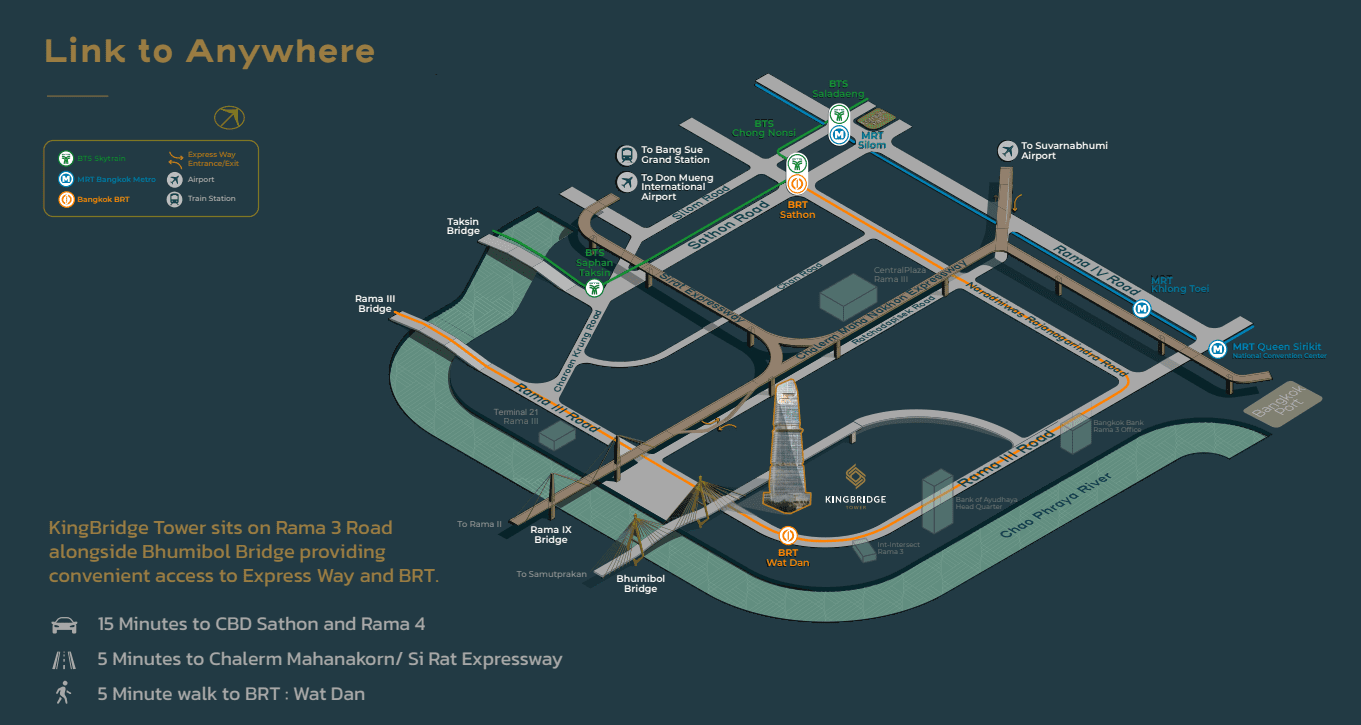 Location
Located in CBD fringe area at Rama III road next to Bhumibol Bridge crossing the Chaopraya River. The Rama III area has dramatically growth in term of the number of malls, residential, and office buildings.
BRT Wat Dan in front of the building
Shuttle Bus Provided
Ideal for established local and multinational organization for all businesses especially logistics, manufacturing, etc.
Amenities and Facilities
KingBridge Tower is developed with the concept of sustainability and with the aims to resurrect the long history of Rama III area comes to life again, the building is equipped modern design and equipped with technology system infrastructure.
Office Space Highlight
A design-friendly with high efficiency floorplate
Easily adapted to plan an efficient layout and allow for flexible offices and common area spaces
A floorplate with standard of 3-meter ceiling height and up to 4.2-meter ceiling height for floor-to-floor type
The installation of a technology-driven security network to control access within the building between common areas, retail zones
Abundance of car parking spaces
Knock-out panels for connecting floor
Smart Building
Unique and stunning design Concept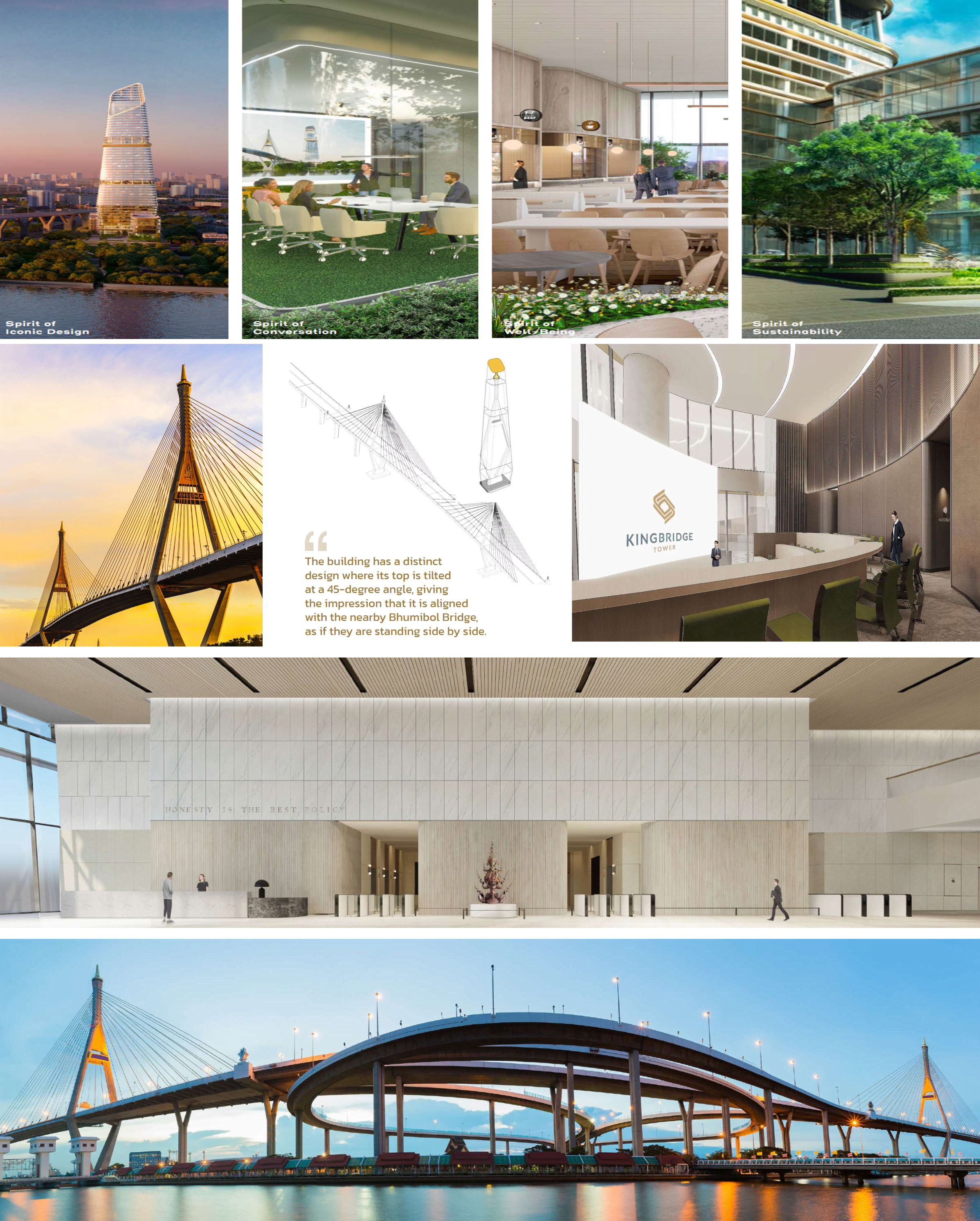 Cross Section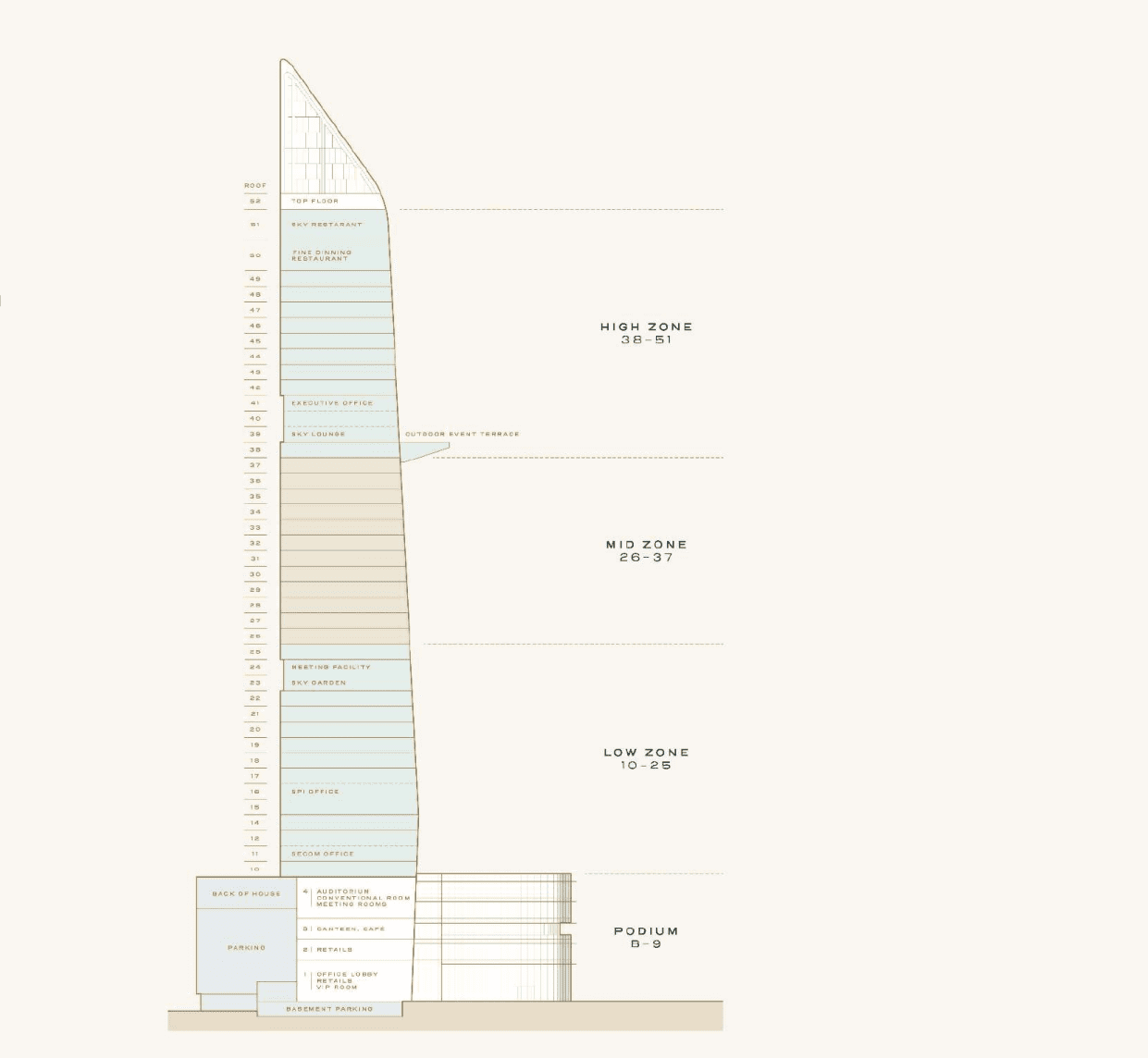 Floor Plan
KingBridge Tower's Panoramic Scenery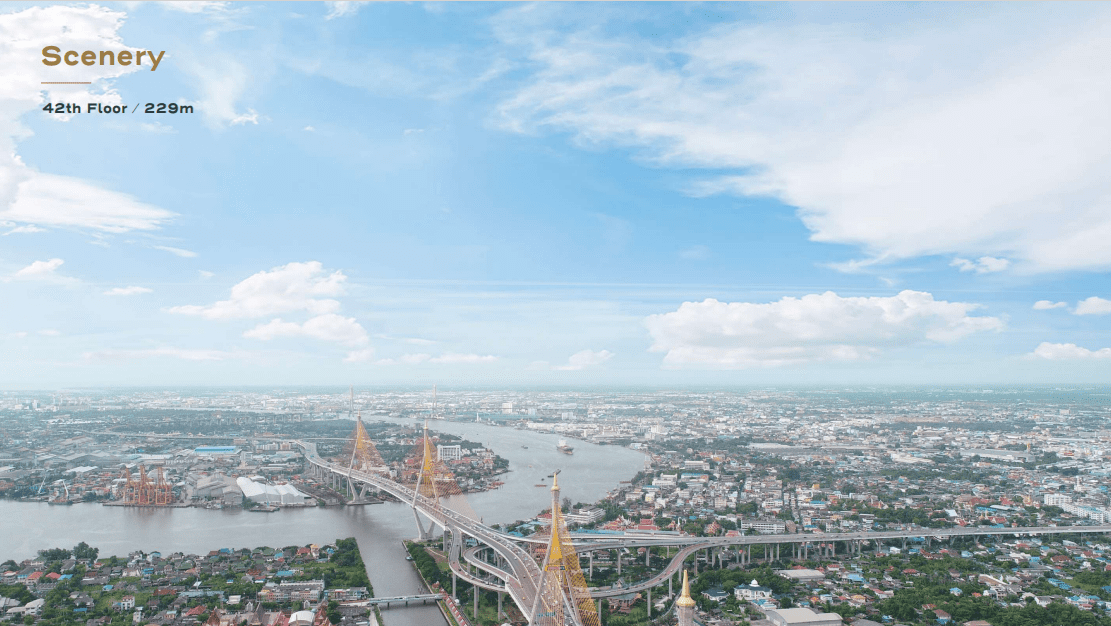 KingBridge Tower's Partners