Introducing 'One City Centre' - the era of reimagining office space. A new Grade A office development by Raimon Land and Mitsubishi Estate right in the heart of Bangkok. The 61-floor project with 61,000 sqm of space available for rent is stated to be a new landmark of Ploenchit area.
YOUR WORLD IS REMEGINED
YOUR LIFE RHYTHM IS RECOMPOSED
OUR ENERY IS REFREASHED
For further enquiries,
please contact:
Kulattha Adisornphankul
02 624 64646
082 499 8876
Download Brochure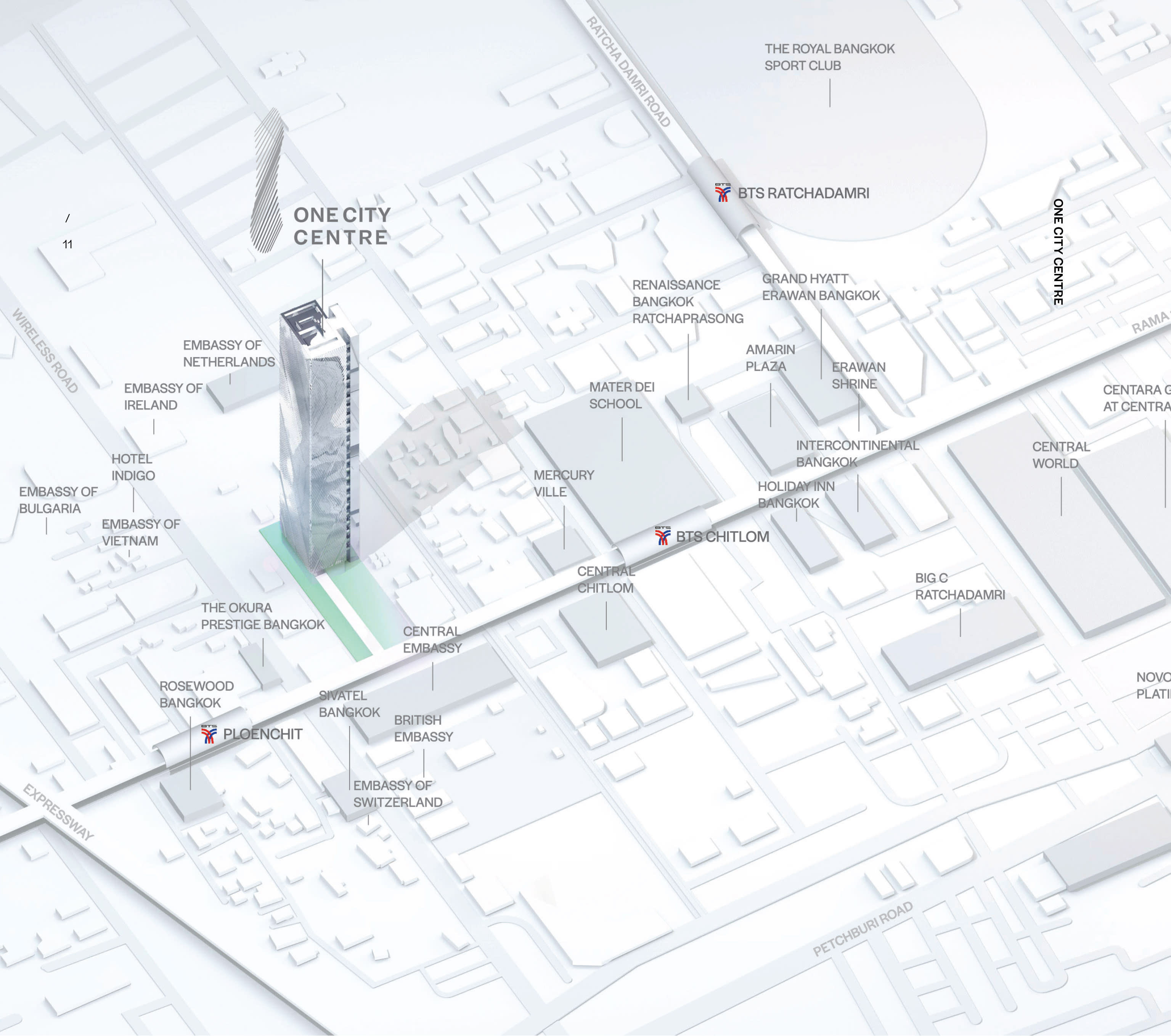 Located in a prime urban centre within a lively neighborhood makes it easy for commuters to connect to the city's pulse
Direct links to BTS and only two stations away from MRT Sukhumvit
Surrounded by a host of amenities from leading shopping malls and five-star hotels to some of Bangkok's finest restaurants.
Enhancing life's dynamism with a new office building concept focused on designing life for modern employees in today's world.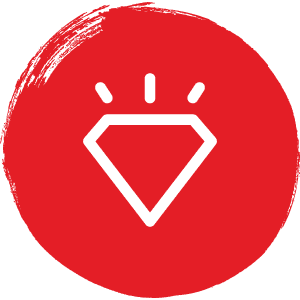 Iconic exterior design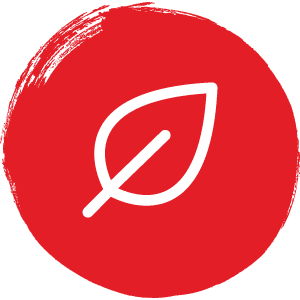 Multiple natural spaces and green areas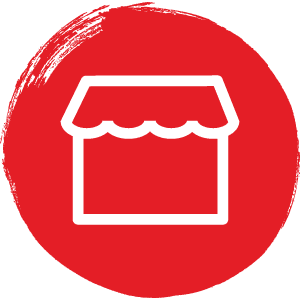 Full support of retail and facilities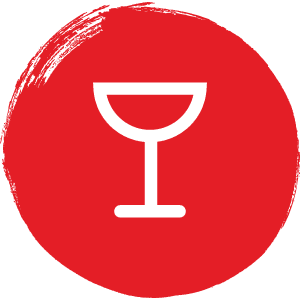 Rooftop restaurant and sky bar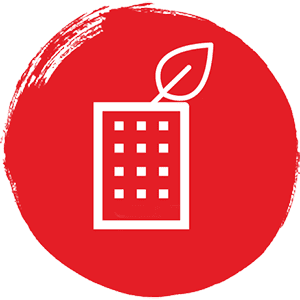 Aiming for LEED Certification

Floor plans have been created with flexibility to suit the functions and designs of each working culture
Tallest Grade A office at Ploenchit with 61,000 sqm of net lettable area
Panoramic city view office floors with three-metre full height clear vision
Column-free space with up to 1,500 sqm per floor
Multi-floor tenancy with knockout panel option
Office space integrated with garden atrium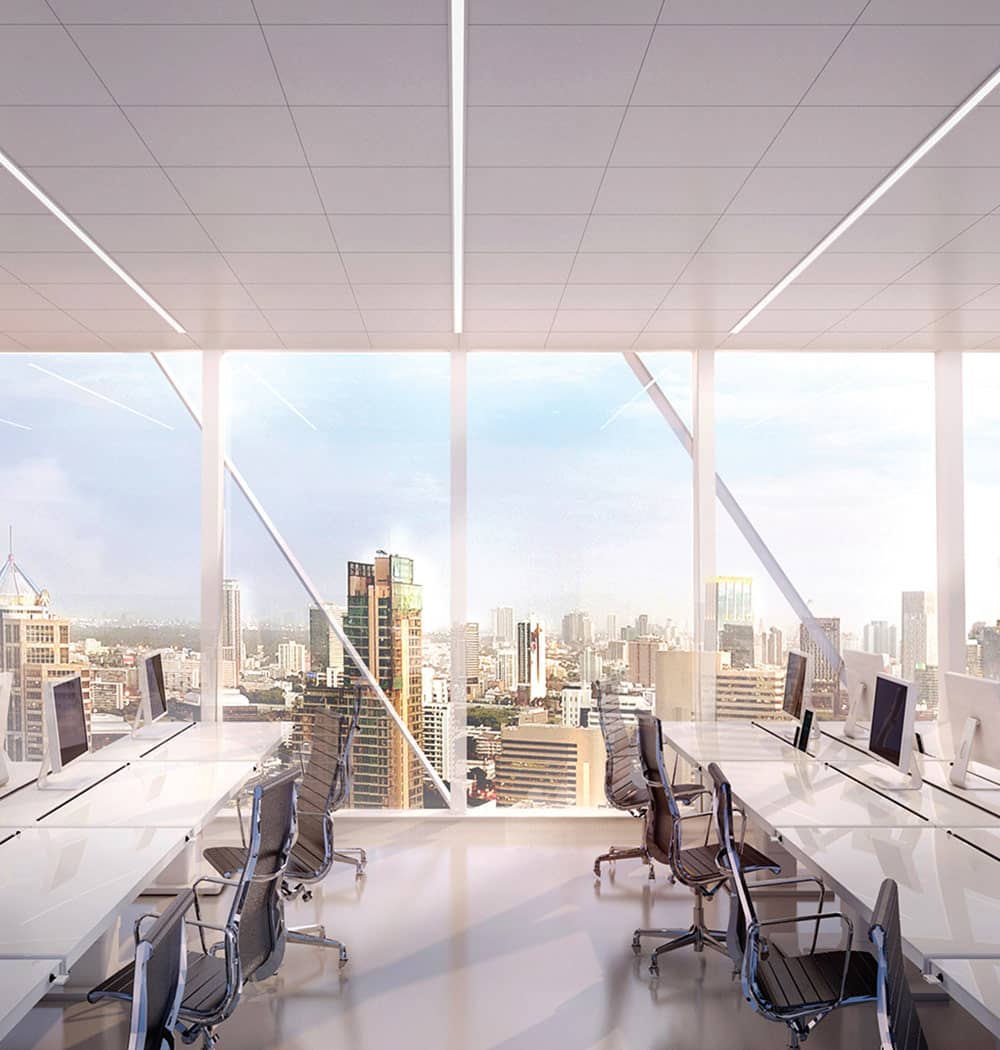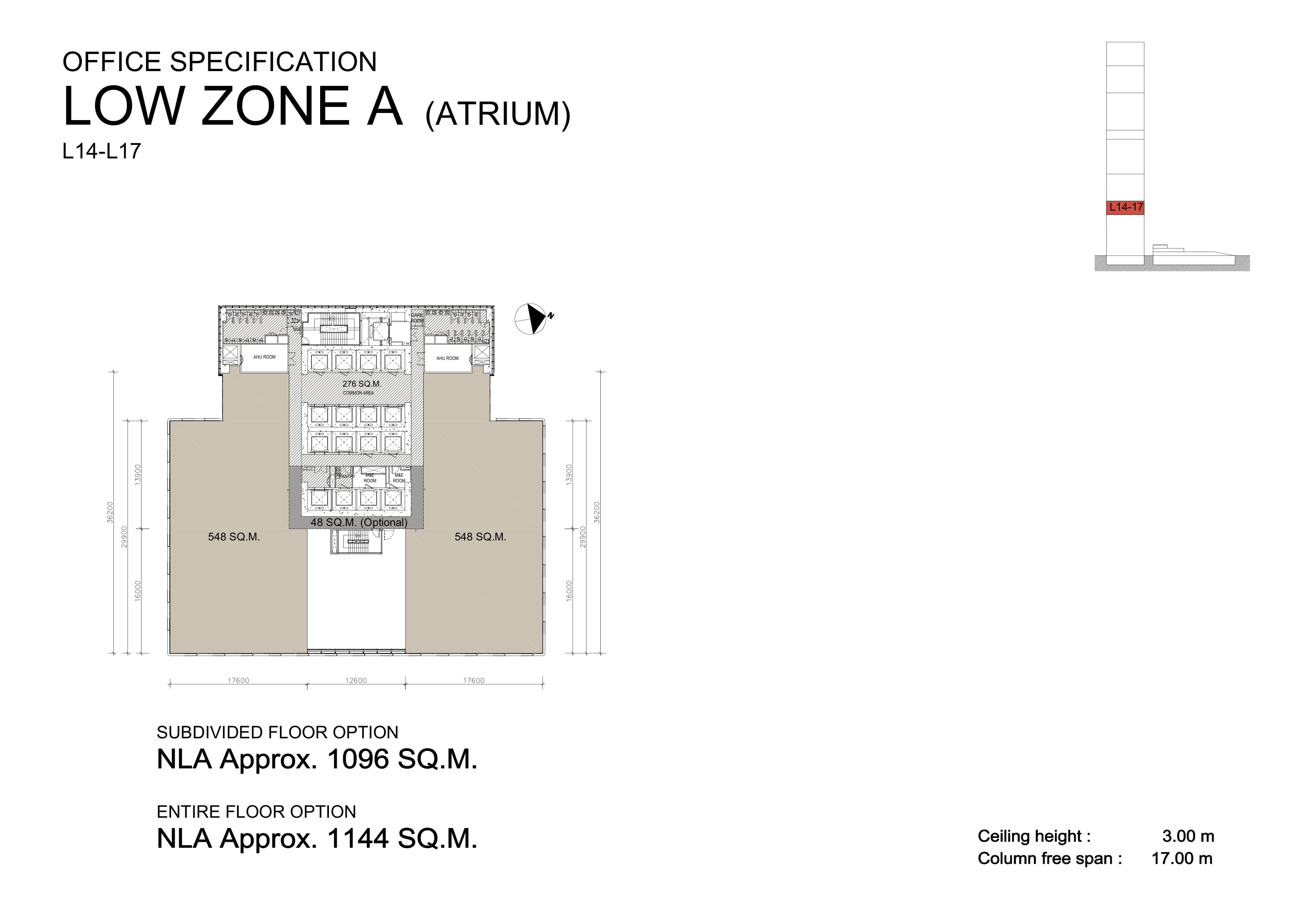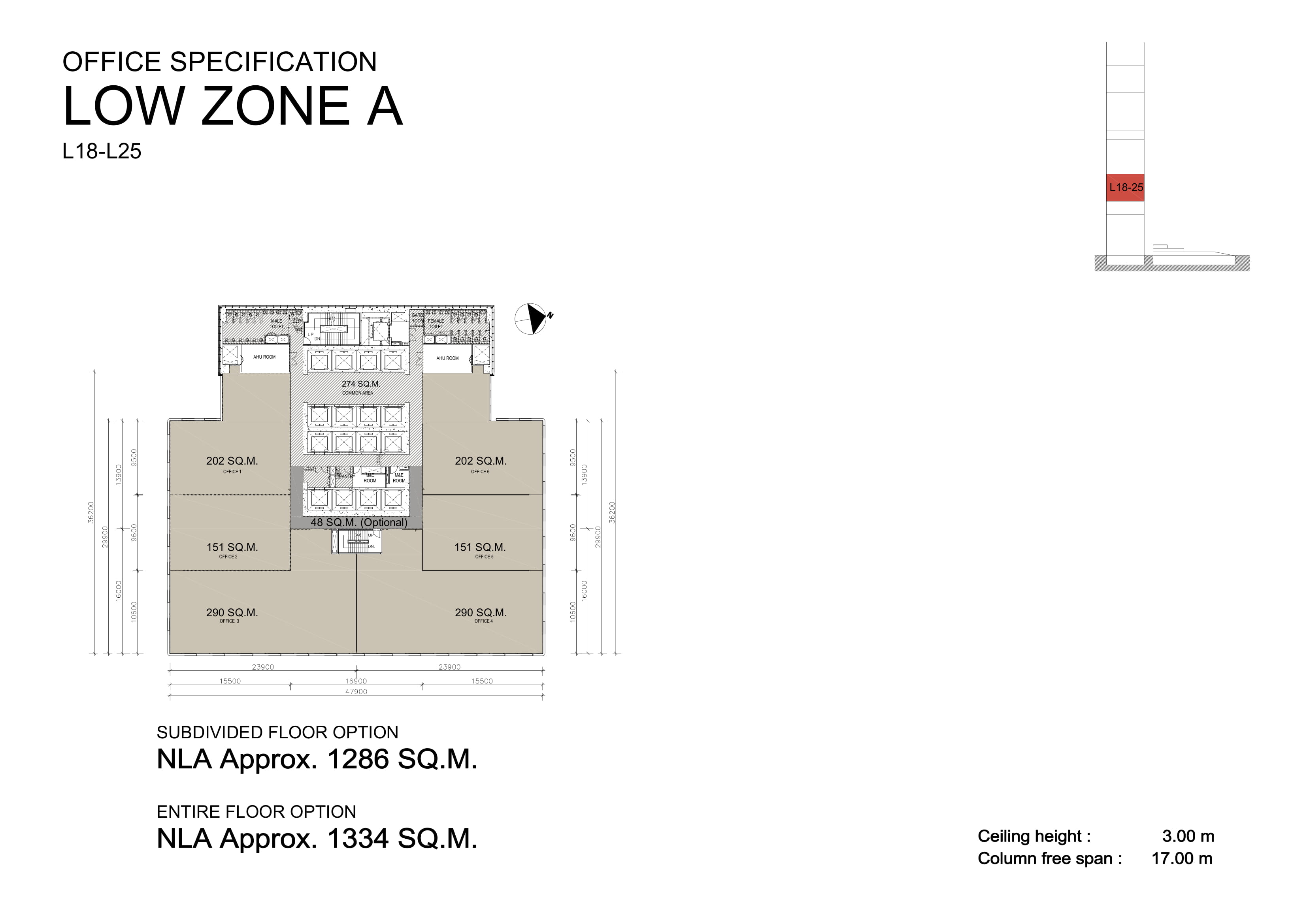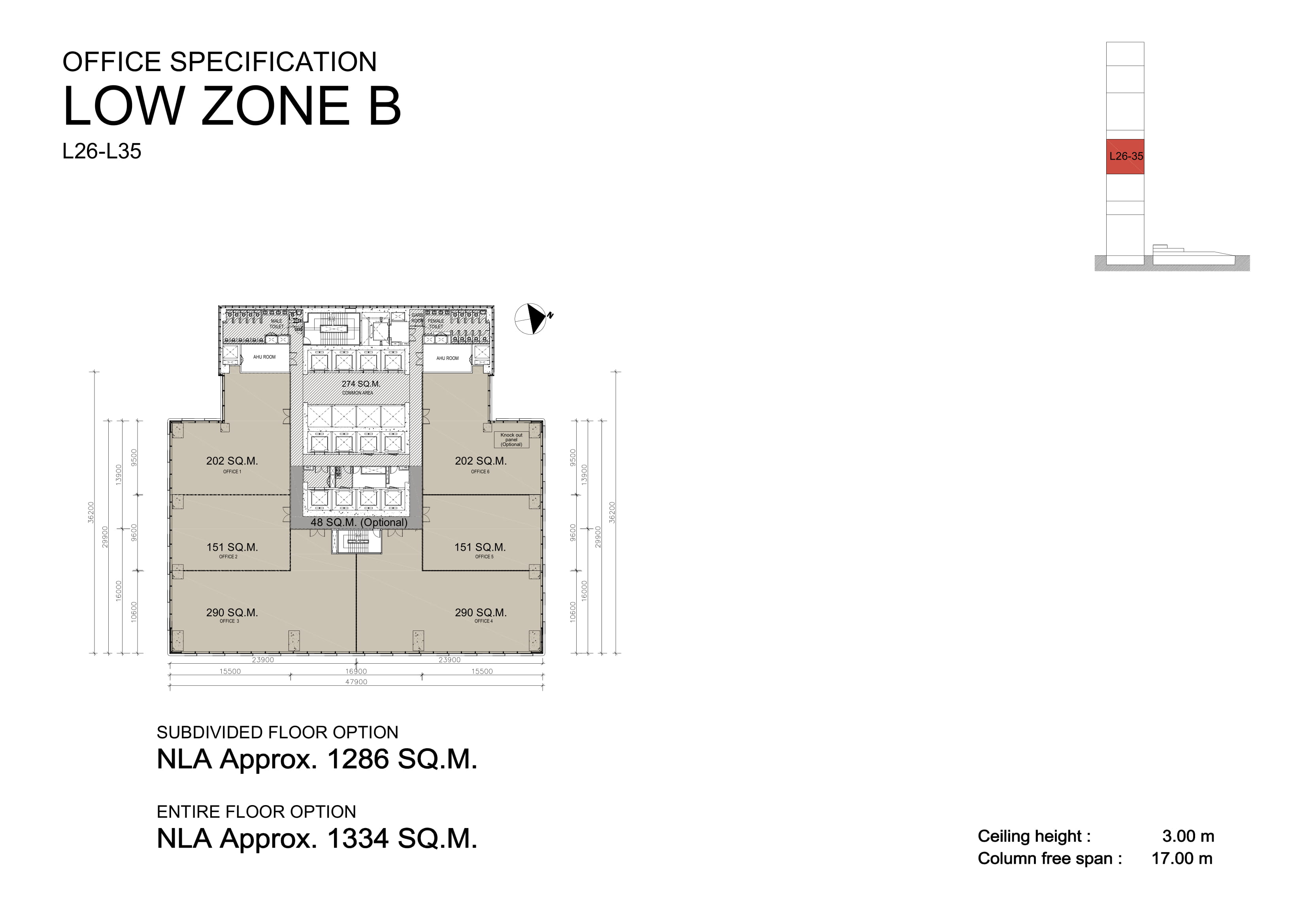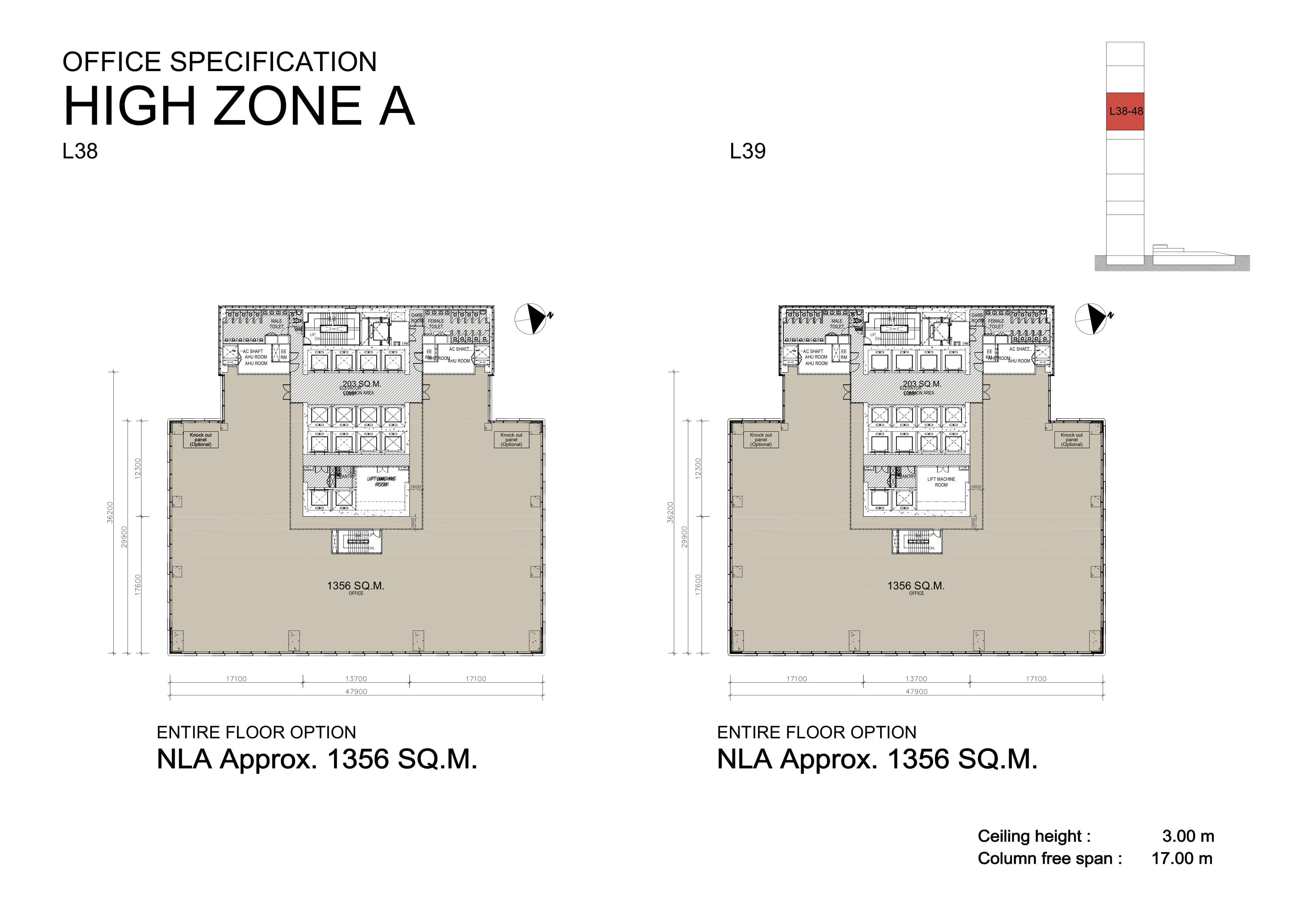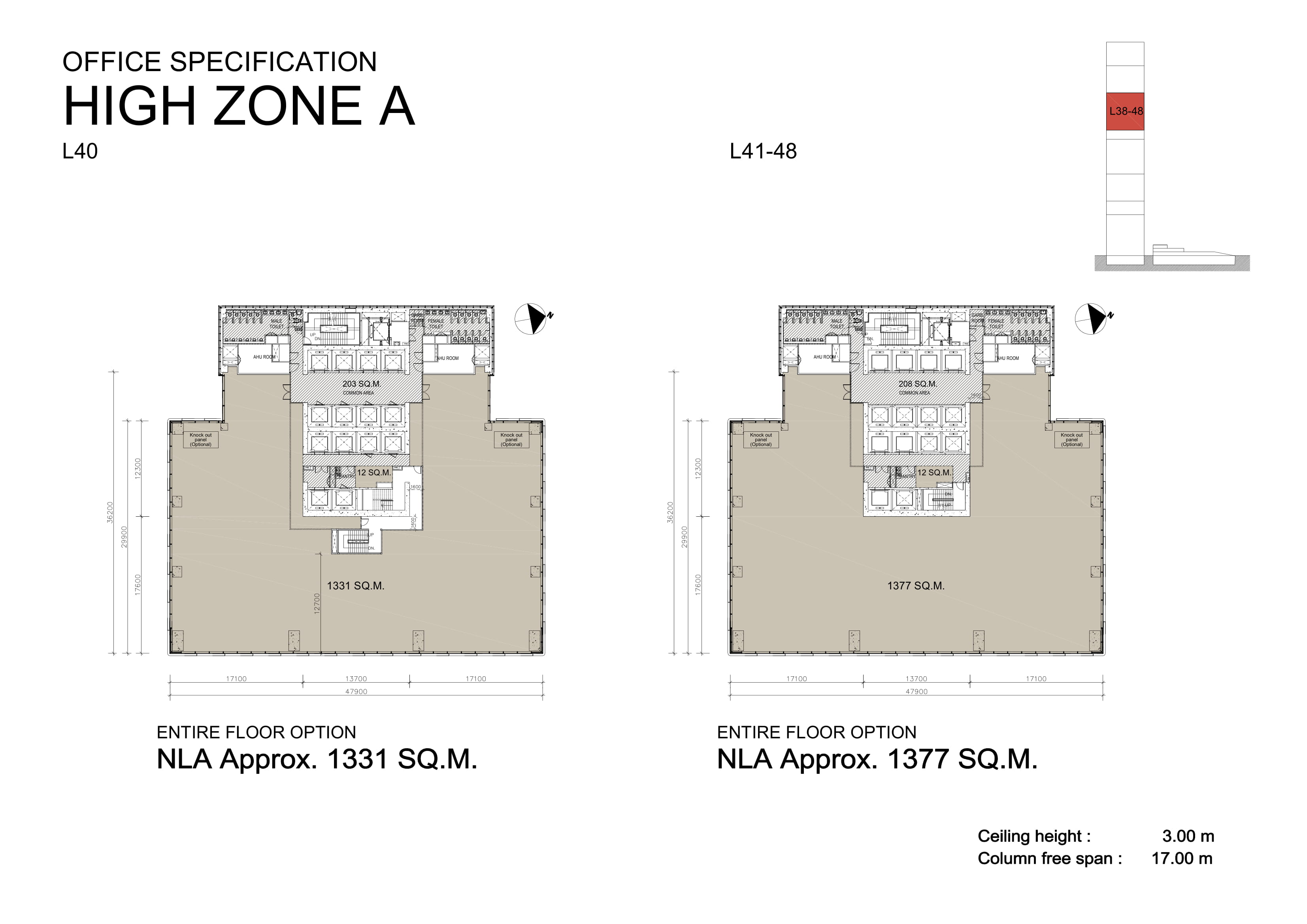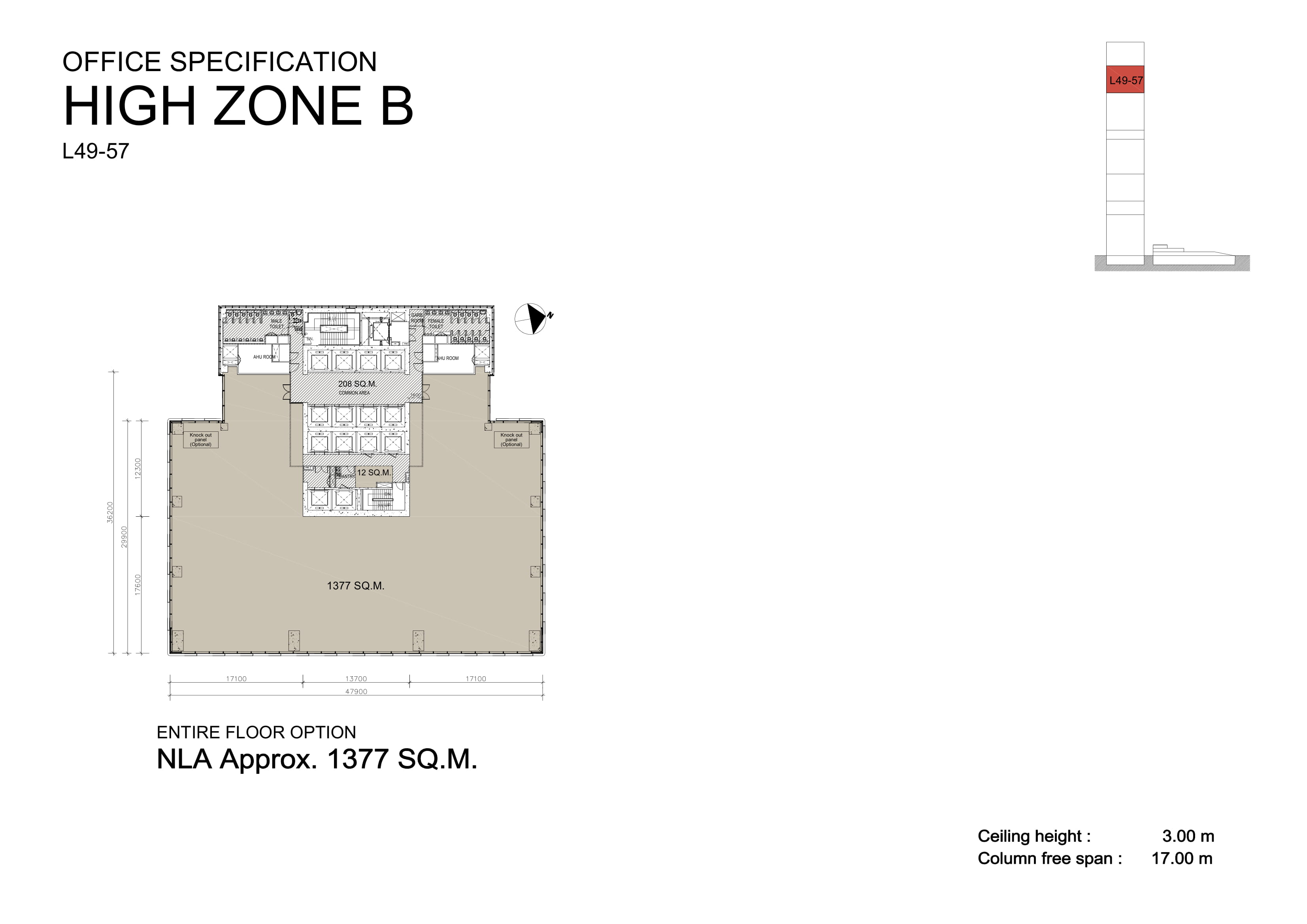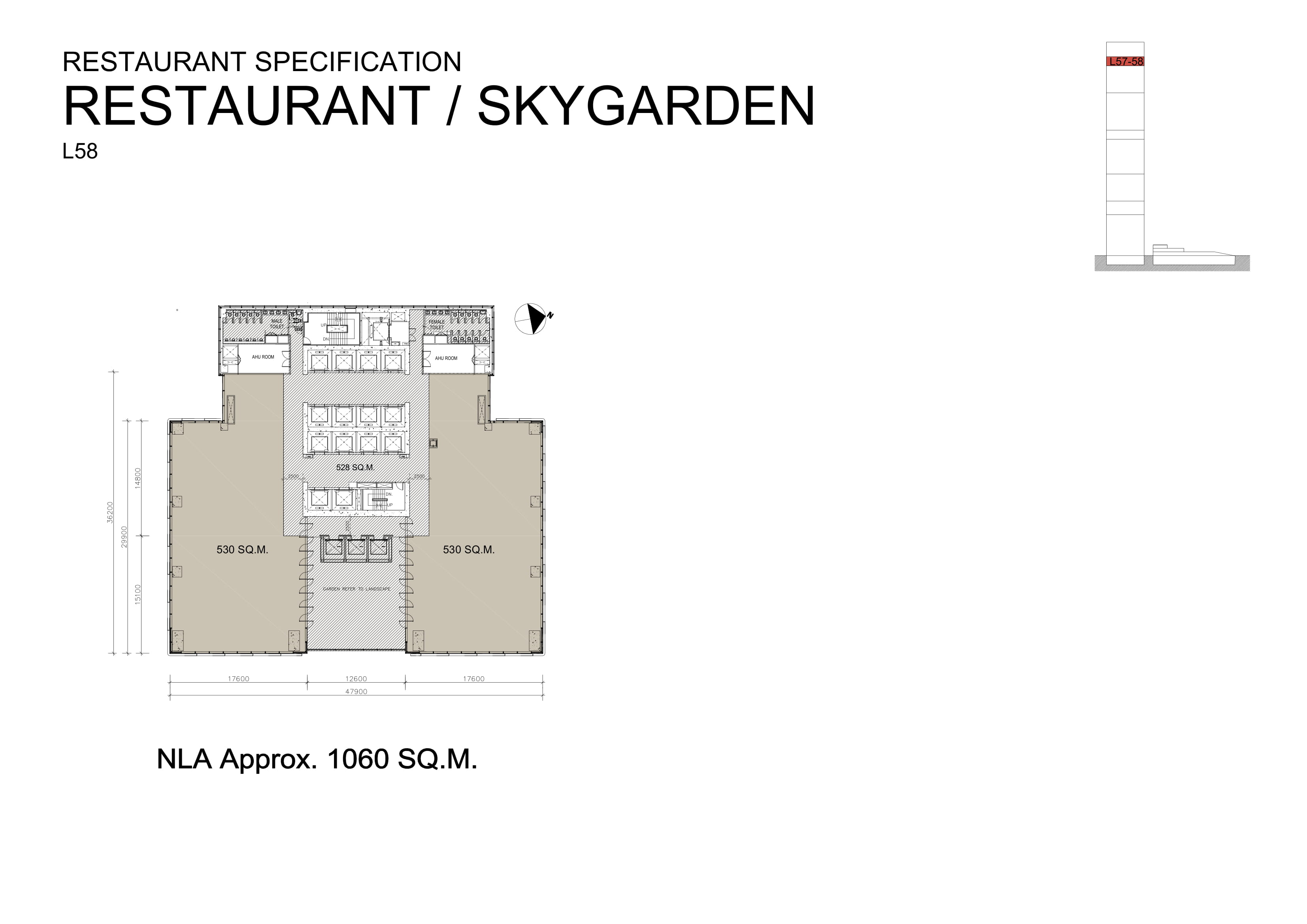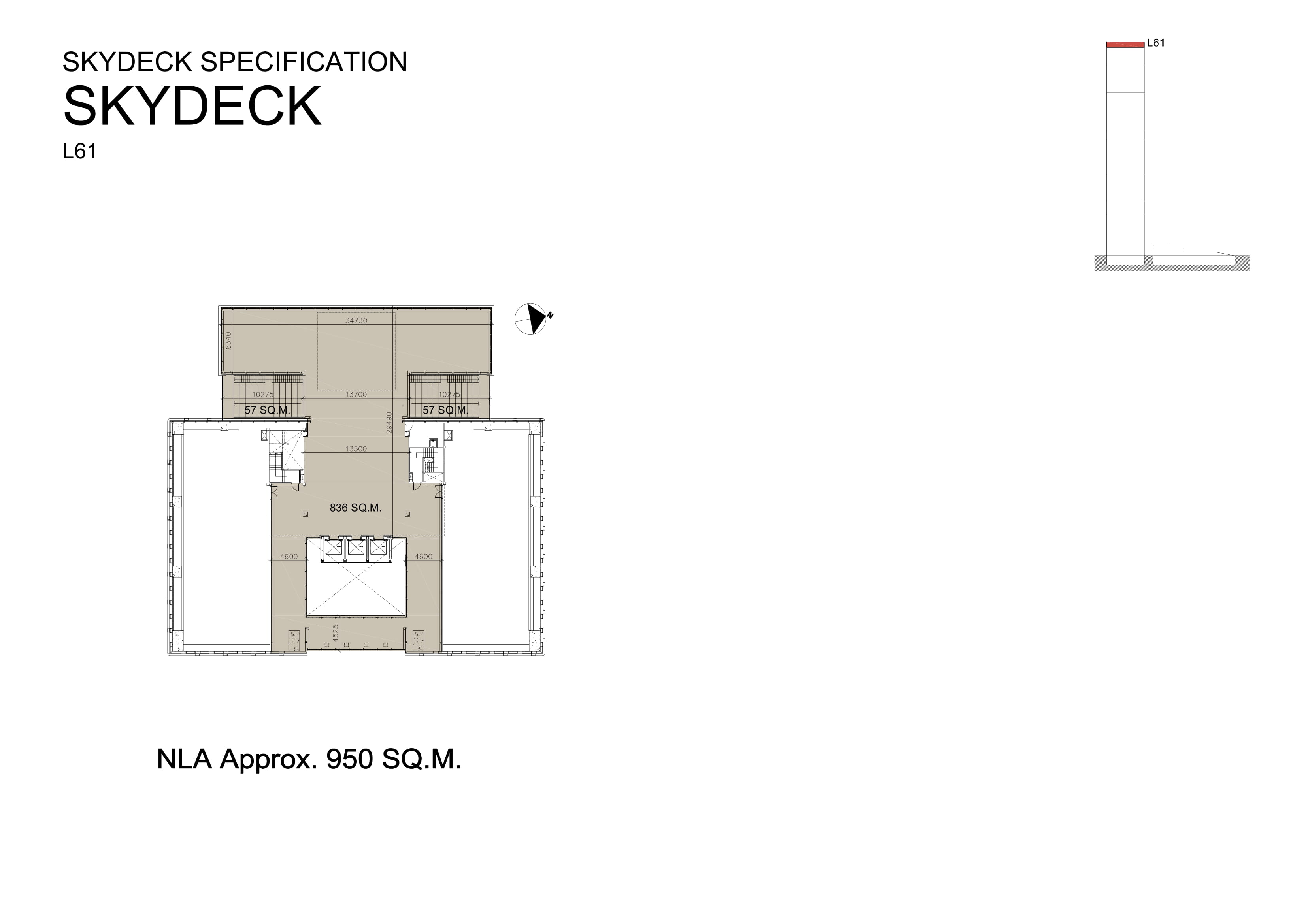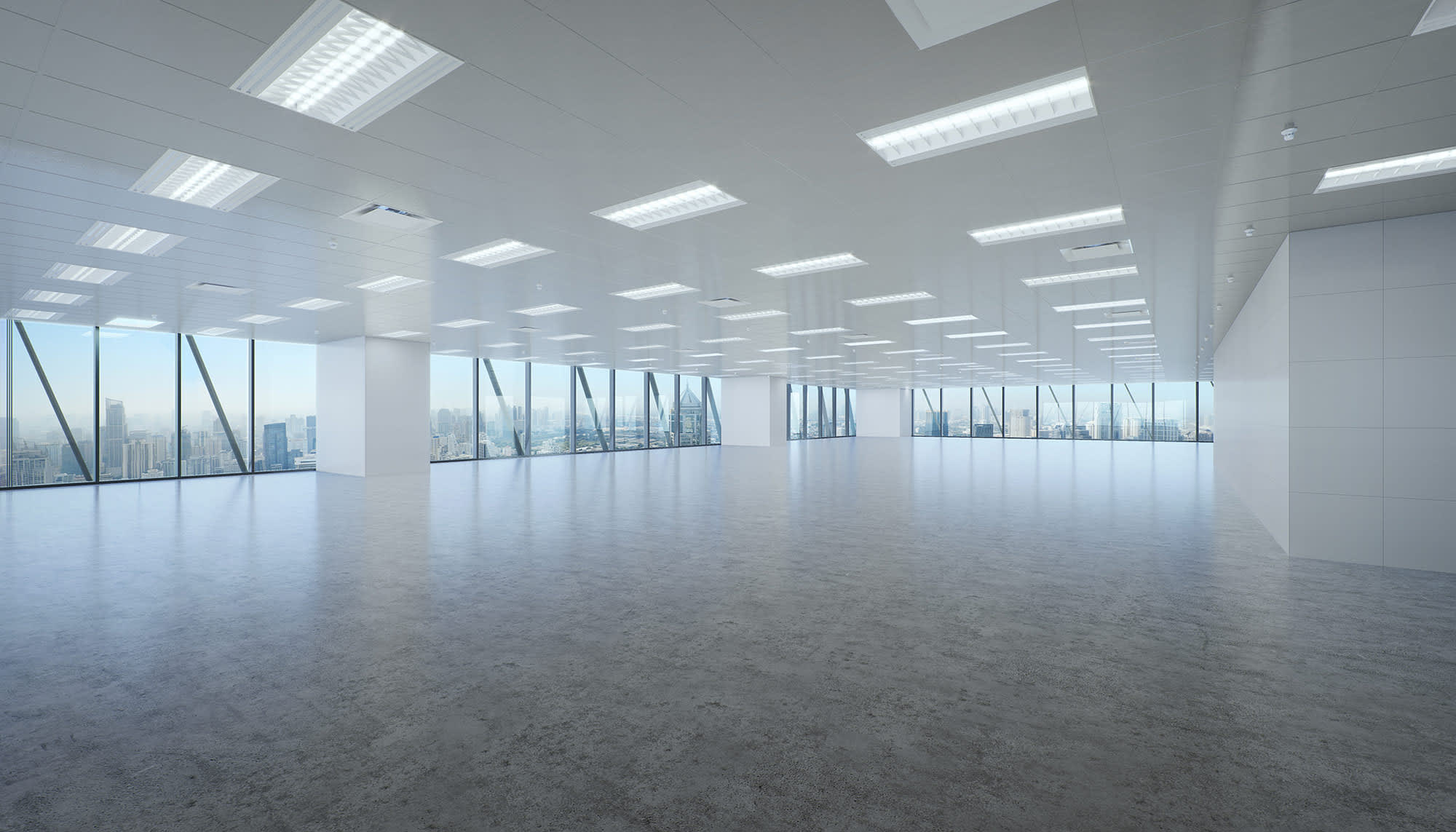 One City Centre has reimagined the world in office space to nurture employee's lives, stimulate their brains, refresh their bodies, free their minds and elevate their efficiency and happiness in their everyday working and non-working life.
YOUR WORLD REIMAGINED
NOW IS THE TIME